Information for Referral Partners
Thank you for considering referring a young man to the Quest for Community programme with abandofbrothers. 
The Quest for Community programme includes:
10 weeks of one-to-one mentoring
Our gateway programme for all referrals. We prepare young men for the residential rite of passage event. We call this the National Quest Preparation Cycle (NQPC).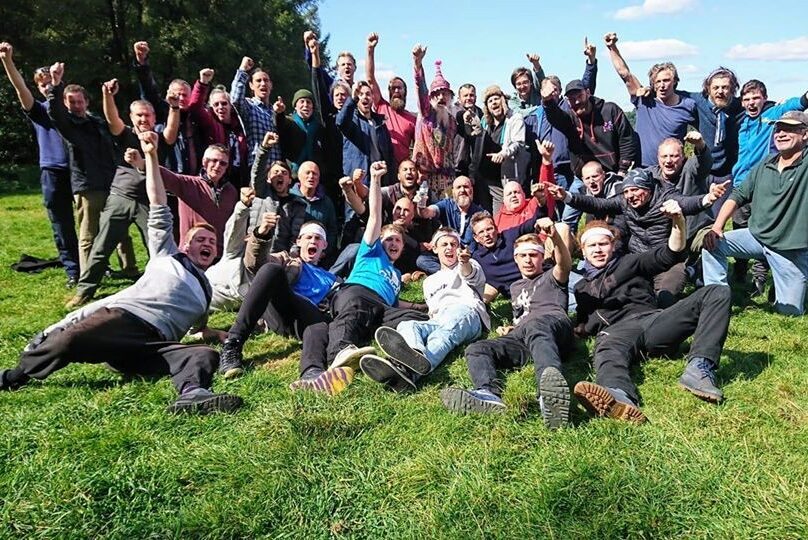 Residential "rites of passage" weekend
A significant challenge, an adventure and an opportunity to explore the life they are living and invite them to make a transition to maturity.
Post weekend support from a mentor
Weekly 1-2-1 mentoring meetings to support them in getting into work or training, stable accommodation and building positive relationships in their existing and new social networks.
Post weekend – 12 Weekly group meetings
Includes working with anger, conflict resolution, finding purpose and developing emotional resilience.
Wider community activities
Workdays that contribute to the local community.
Team building activities
Learning about trust, accountability and being dependable.
You can make a referral to our NQPC programme at any time. We will link them with a trained mentor asap and when the young man you have referred is ready, we will automatically invite him onto the residential rite of passage weekend and post-weekend mentoring programme.
Eligibility for the Project
The referee must be:
A young man aged between 18 – 25 yrs old
Willing to show some level of motivation towards making changes in their lives
We aim to work with some of the hardest to reach and most vulnerable young men in society. Therefore, young men must also meet one of the following criteria:
The referee must meet one of the following:
Be in contact, or have had contact with the criminal justice system. This includes prison leavers (or those being released in the next 3 months), young men on probation, and those who have received a formal caution or are otherwise known to the police.
Have had contact with the leaving care service.
Are currently in supported living accommodation.
Older candidates up to the age of 30 yrs of age, from the above-mentioned backgrounds will be considered based on merit and motivation.
Desirable:
High risk of re-offending
Potentially Excluded:
Young men with a history of sexual offences against minors will not be able to take part in the Quest programme (for reasons of personal safety)
Young Men considered at high risk of serious harm will be considered (however, this will be judged on a case-by-case basis)
Offenders who are chaotic (or highly dependent) Class A substance abusers, or on a methadone script, are almost certainly excluded.
We are able to receive referrals throughout the year for young men living in and around the following areas:
Eastbourne
Brighton
Falmouth
Penzance
Crawley
Leamington
Hastings
Bristol
Oxford
Manchester
Portsmouth
We have access to a number of prisons under the legal visits scheme and would be interested in receiving referrals for young men due for imminent release.
We are happy to visit them in prison and potentially provide a meeting at the gate.
Before you make a referral
Please ensure that the young man knows you are referring him to abandofbrothers and is open to being contacted by us.
Once you've made a referral
Your referral will be received by the relevant local abandofbrothers community project who will then contact the young man, usually by phone, to let them know when they can expect to hear from their mentor to arrange an initial in-person meeting. Do leave your contact details with us so our local community coordinators can let you know that we have picked up your referral and ask any follow-up questions.
Requirements from our partners (e.g. probation/police)
We require our partners to support the programme through:
Organising relevant bail/license issues so that residentials and other activities can be attended
Provide evaluation data where possible
Provide access and introductions to other partners and agencies that can offer services to young men
For an idea of the impact, please see: https://abandofbrothers.org.uk/abob-young-men/
To see some of the coverage of abandofbrothers in the media, see here.
Find out about the difference we make in communities across the UK.
Our stories, research, and evidence show how our work transforms lives.